About us
Thai cuisine is popular for its unique blend of tastes and spices. If you are looking for a place that serves the best authentic Thai cuisines, Baan Phaya Thai – Redcliffe is perfect for you. We serve Thai entrees such as Fish Cakes, Ban Krib Tod, Satay Chicken, Curry Puff and more. Our chef's specialties include Goong Nam Dang, Pad Snow Pea, Baan Phaya Thai, Red Curry, Gang Massaman Lamb and many more. We are located at 7/82-85 Anzac Avenue, Redcliffe QLD. We offer pickup as well as delivery services for your convenience. We also offer online ordering services for those who prefer enjoying their meals at home.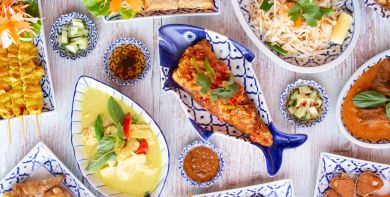 Reviews
Darren
"NEVER had a bad dish from these guys. Outstanding."
11/02/2020
Quintin
"Delivery driver must wait a bit longer at the door. I got to the door and he was back at his car. Had I not called out he would have driven off"
7/02/2020